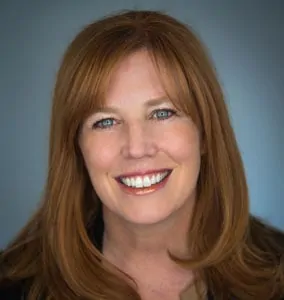 Since she was ten years old, Patricia has had an interest in real estate. Whether it was accompanying her father to various building sites in NYC, watching her older brother renovate homes, listening to her sister talk hours on end about backsplashes and countertops or reading the latest home magazine as if it was a Nancy Drew novel, Patricia was forever imagining what new adventure each house had to offer.
Although her love of real estate was always present, a career in the entertainment industry also competed for Patricia's attention. For several years she worked on stage, screen and television, both in front and behind the camera. It was probably no coincidence that some of her other jobs throughout the years would be tied to real estate, including having worked for a highly successful architecture firm in NYC as well a very prominent commercial real estate developer in L.A.
In 2010, Patricia was blessed to meet her future husband while living in Southern California and they discovered each had previously considered moving to Vegas before they even met. Since Tricia and her new husband were already considering a move to a new place, they decided to relocate to Las Vegas immediately after the wedding. A few years later, at the urging of her friends and husband, Patricia began to pursue her other passion, real estate.
With a keen knowledge of the Las Vegas Valley, a huge desire to help both buyers and sellers achieve their goals and a mission to share all that is the best of Vegas, Patricia is proud to be part of Signature Real Estate Group and looks forward to teaming up with you on your next transaction!
Working With Trish Delaney
---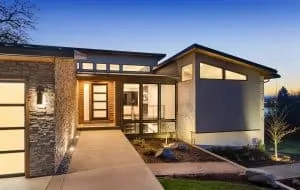 When buying or selling a home, you can hire countless agents to assist you through this process. So why choose me?
I want to work with you, whether you are a buyer or seller in the market. I put my clients first. I understand that making the decision to buy a home and live in a location (for years to come) isn't always easy.
On the flip side, I also understand that parting ways from a home you lived in for years, can be a tough time for families as well. I can work with you on either side, and will work meticulously, to make sure the transition (as a buyer or seller) is as easy on you (and the family) as it can possibly be.
How I Work For You
I am ready to assist you in selling/listing a home, or going through MLS listings to find your dream home.
I Am...
Fully licensed, bonded, and understand the local market you are buying or selling in.

Understanding of personal needs (location, budget, family needs, sentimental issues).

Determined to find the best deal (for buyers), and receive the highest value/asking price (for sellers).
I am here to assist you. I put my clients first. I strive to ensure the real estate transaction is as smooth and seamless as possible, for all parties who are present. Not only the seller or buyer, but also the other family members involved in the transaction.
I am here to serve you, and stand ready to assist you when the time comes to buy or sell a home in the local market. Visit my site or contact me today to get the process started whether you are buying or selling in today's market.
Thinking of Buying or Selling a Home?
Featured Properties